Upcoming Exhibitions
---
MFA Preview Exhibition
January 11-February 3, 2024
Participating Artists: Deanna Barahona, JAX, Jun!yi Min, Naomi Nadreau, Chanell Stone, Nathan Storey
The first MFA exhibition held in the Mandeville Art Gallery since 2015, NOT NOW BUT NOW features six emerging artists who reckon with the impossibility of now through urgent evocations of past and future.
---
March 2-May 25, 2024
Bodily Autonomy is Lauren Lee McCarthy's largest solo exhibition to take place in the United States to date. For the past fifteen years, McCarthy has worked in performance, video, installation, software, artificial intelligence, and other media to address how an algorithmically determined world impacts human relationships and social life.
---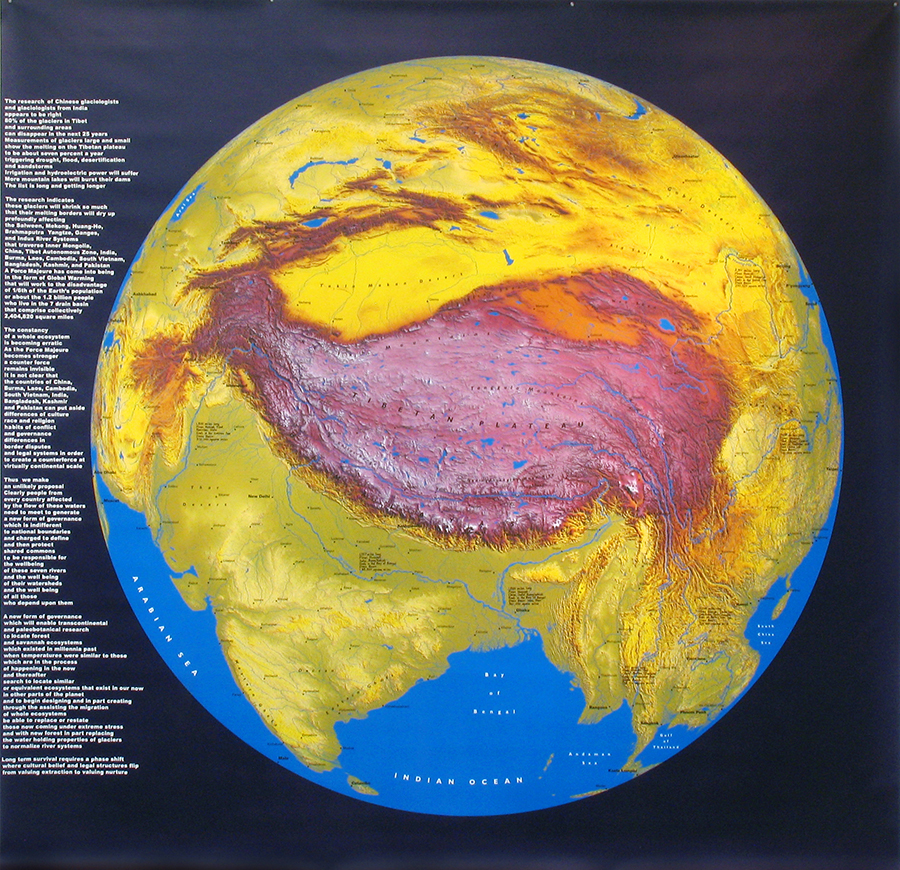 September 28-December 7, 2024
As part of the Getty Foundation's PST ART: Art and Science Collide, the Mandeville Art Gallery at UC San Diego presents Helen and Newton Harrison: California Work, a retrospective exhibition about the work of husband-and-wife team of Helen Mayer and Newton Harrison, who were among the earliest and most notable ecological artists. Founding members of the Visual Arts Department at UC San Diego, Helen and Newton were local San Diego artists for nearly four decades, where they developed their pioneering concepts of Ecological Art.
---