History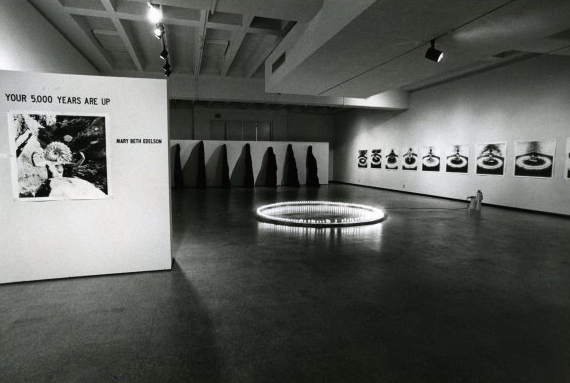 The Mandeville Art Gallery, founded in 1966 as the University Art Gallery, has a long-standing commitment to new and diverse forms of artistic practice, hosting some of the earliest exhibitions of performance and installation art on the West Coast. It is deeply tied to the history of artistic innovation in Southern California and the border culture of the U.S. and Mexico.  
The gallery maintained an ongoing commitment to innovative forms of public programming, exhibition, and public intervention. It incorporated artistic and organizational practices that both include, and expand the terrain beyond, the traditional process and form of the art exhibition.  
The gallery aimed to activate new fields of knowledge production, new material, discursive, and critical possibilities: alternative forms of organization, exchange, collection, and presentation that can be incorporated into new understandings of artistic endeavor. Working with the conditions and interrelationships of publics, space, discourse, and pedagogy, it enhanced the dialogue around diversity within contemporary cultural practice and supports fellows and students in their academic and professional development as curators, critics, writers and scholars.
Due to the growing student body and the subsequent need for more classroom space, the gallery was slated to be closed in June of 2016. However, campus-wide concern regarding the importance of the gallery as a flourishing space for art and innovation prompted the decision to stay a permanent closure, and the space was removed from the immediate list of spaces to be redeveloped, officially changing its name to the Mandeville Art Gallery.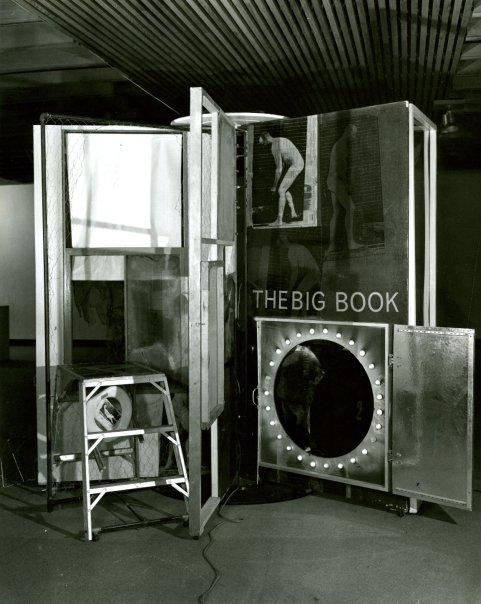 The University Art Gallery's inaugural exhibition was Art of Latin America Since Independence, which featured over four hundred paintings, prints and drawings from sixteen different countries. The following year saw an extensive survey of contemporary Chilean Art. This dialogue continued with the Arte Picante juried exhibition of Chicano art, Chile from Within, and an important early exhibition of photographs by Tina Modotti curated by Patricia Albers.
Throughout the 1970s and '80s curators such as David Antin, Moira Roth, Donald Lewallen and Gerry McAllister presented some of the first West Coast exhibitions featuring performance, installation-based work, and sound art. In 1968 alone the gallery presented work by influential conceptualists such as Michael Asher, John Baldessari, Paul Brach and Miriam Shapiro (the last three were also faculty members), along with Frank Stella, Helen Frankenthaler, Morris Louis and Philip Pearlstein.
Fluxus: the Big Book in 1969 was one of the first Fluxus exhibitions in California and it included a Fluxus parade directed by John Baldessari and Robert Watts. Throughout the 1970s the gallery continued to feature innovative new work by younger artists or groups which were soon to achieve fame (Richard Serra in 1970, Nancy Spero and Mabou Mines in 1971, Simone Forti's performance work in 1972, Ed Ruscha's artist's books in 1973, Mary Beth Edelson in 1977, Juan Downey, Betye Saar, and Douglas Huebler in 1979).
The 1980s saw exhibits by Niki de Saint Phalle, a major survey of women's performance art (featuring Laurie Anderson, Jacki Apple, Lynn Hershman Leeson, Pauline Oliveros, Yvonne Rainer, Martha Rosler, and Adrian Piper), early works by Los Angeles-based artists Mike Kelley and Jeffrey Vallance, along with shows featuring Terry Allen and Komar and Melamid.
During the 1990s and early 2000s, under gallery director Gerry McAllister, the gallery presented video installations by Bruce and Norman Yonemoto (1990), public works by Alexis Smith, the first sculptural installation created by painter Leon Golub (1992), along with an exhibition by activist artist Conrad Atkinson. The gallery also presented exhibitions during this time of painters such as Philip Taaffe, Lari Pittman, and Ross Bleckner, and John Ahearn's body cast sculptures from the South Bronx.
Exhibitions over the past decade have included Living in Context, which explored collaborative approaches to urban housing projects in San Diego, a solo exhibition by Luis Gispert, a retrospective of works by the Cuban photographer Mario Algaze, the first solo exhibition of the conceptual artist lauren woods, a solo show dedicated to Ken Gonzales-Day's work exploring the history of lynching in the American Southwest, and one of the first exhibitions in the United States to present the work of contemporary art collectives working in Argentina.
Edited by Jordan Crandall, Artistic Research: Visual Arts  (San Diego: UC San Diego Division of Arts & Humanties, 2015) provides a chronological inventory of the Mandeville Art Gallery's exhibitions from 1966 - 2015.
UC San Diego Library's Special Collections & Archives maintains the Mandeville Art Gallery's substantial records. The collection includes materials related to the administrative functions of the gallery, as well as records of exhibitions curated between 1966 and 2015.