Ceci Moss
Director and Chief Curator ∘ Professor of Practice, Visual Arts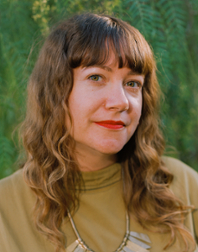 Biography

Ceci Moss serves as the Director and Chief Curator of the Mandeville Art Gallery at UC San Diego. She also holds a dual appointment as a Professor of Practice in the Department of Visual Arts, where she teaches courses in Museum and Curatorial Studies.

Moss brings to her role almost twenty years of experience organizing solo, group, touring, and online exhibitions, as well as public programs, performances and screenings, in museums, galleries and artist-run spaces. Since 2005, she has worked in non-profit arts organizations in various curatorial, editorial and fundraising capacities. Previously, she was the Founding Director of Gas, the Assistant Curator of Visual Arts at Yerba Buena Center for the Arts, the Senior Editor of the art and technology non-profit arts organization Rhizome, and Special Projects Coordinator at the New Museum of Contemporary Art.

She has a MA and PhD in Comparative Literature from New York University, and a BA in History and Sociology from U.C. Berkeley. Her book Expanded Internet Art: Twenty-First Century Artistic Practice and the Informational Milieu is published through the Bloomsbury series International Texts in Critical Media Aesthetics. Her writing has appeared in Rhizome, Art in America, ArtAsiaPacific, Artforum, The Wire, CURA, New Media & Society and various art catalogs.

Prior to UC San Diego, she's taught graduate and undergraduate courses in Curatorial Studies, Critical Theory, Design Theory, Art History, Media Studies, and Comparative Literature at the California College of the Arts (CCA), the University of Southern California, Scripps College, the San Francisco Art Institute and New York University.